Personalised gift box (Rug - Tasbih)
Regular price
Sale price
$56.00 USD
Unit price
per
Sale
Sold out
Give a personalized gift box that is a perfect fit for a Muslim, for any occasion! This unique and personalized gift set includes a beautiful prayer rug with name, personalized tasbih. Also includes a luxury gift box to help it all fit into one package that will surely bring hapiness. 
This giftbox includes:
- Prayer rug with name
- Tasbih with name
- Personalized giftbox
DETAILS GIFTBOX
26x37x6cm or 34x24x10cm

Text on the outside of the box includes name (max 2)
Text on the inside can be personalised (max 70 caracters)
DETAILS PRAYER RUG
Size 110x68 cm
Velvet Fabric 
The name is placed at the bottom to avoid distractions during prayer. If you wish to have it on another place, please let us know. We do advise not to put it where you place your head during sujood, as this might be considered shirk.
DETAILS TASBIH
 33 beads
Zync silver accents
Including Name
Share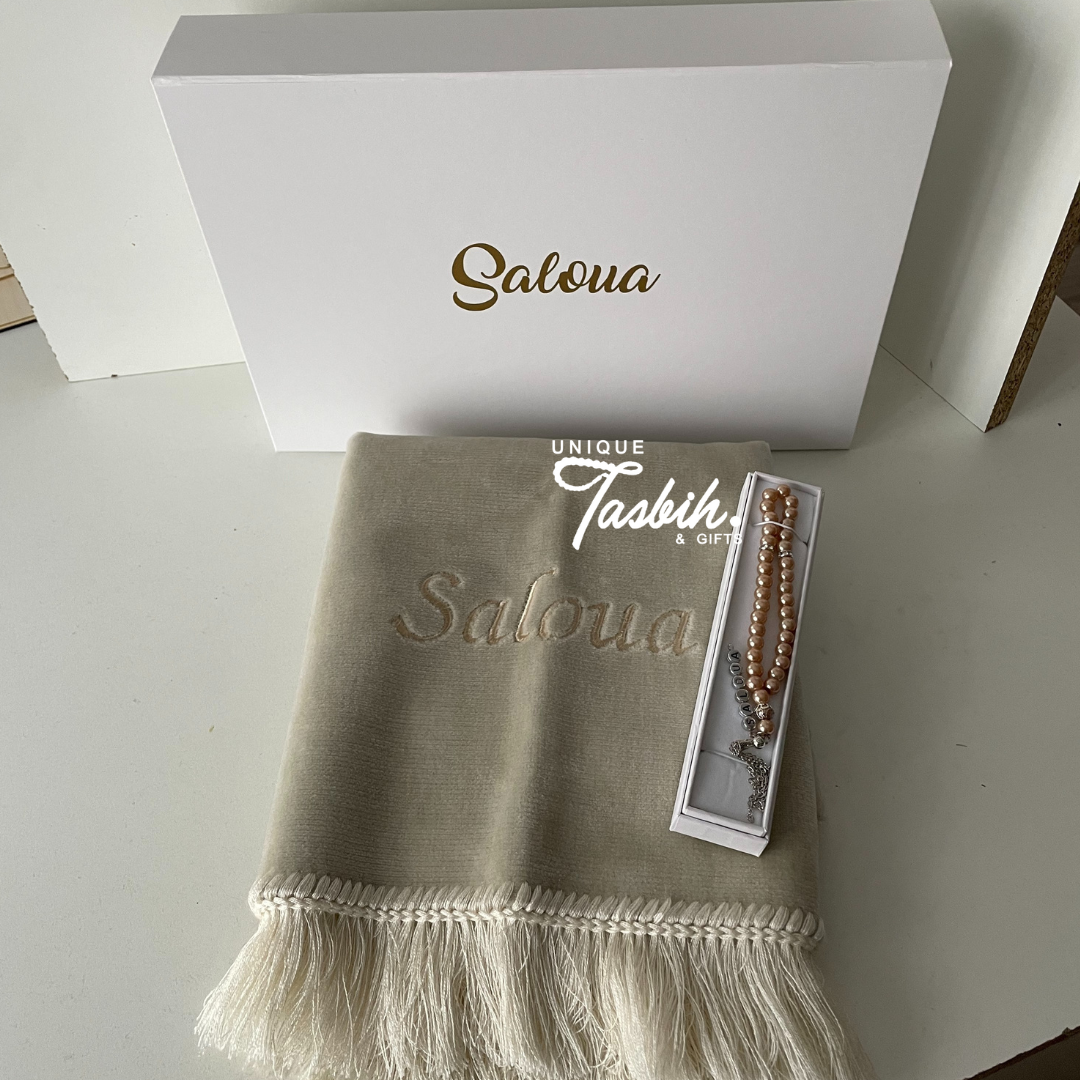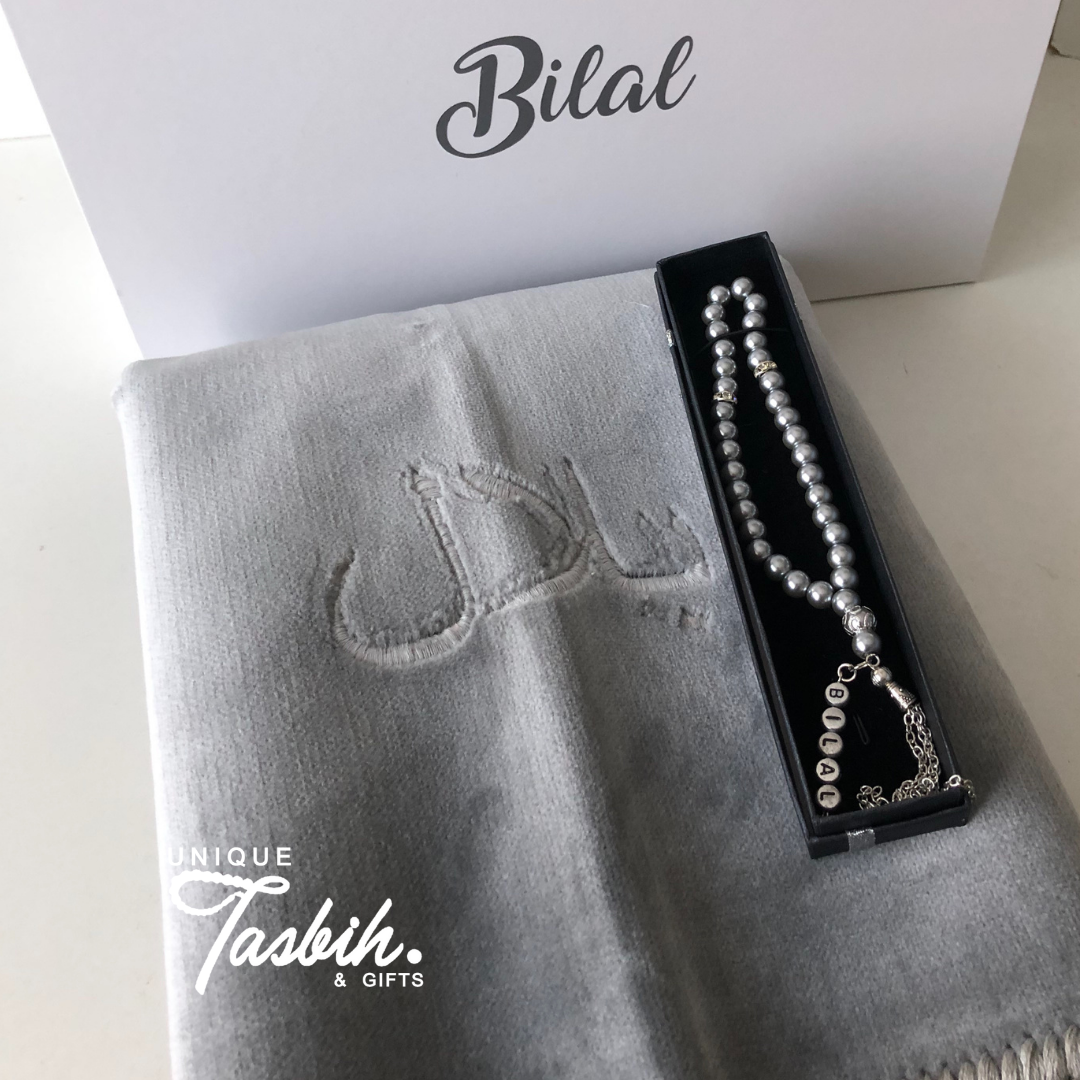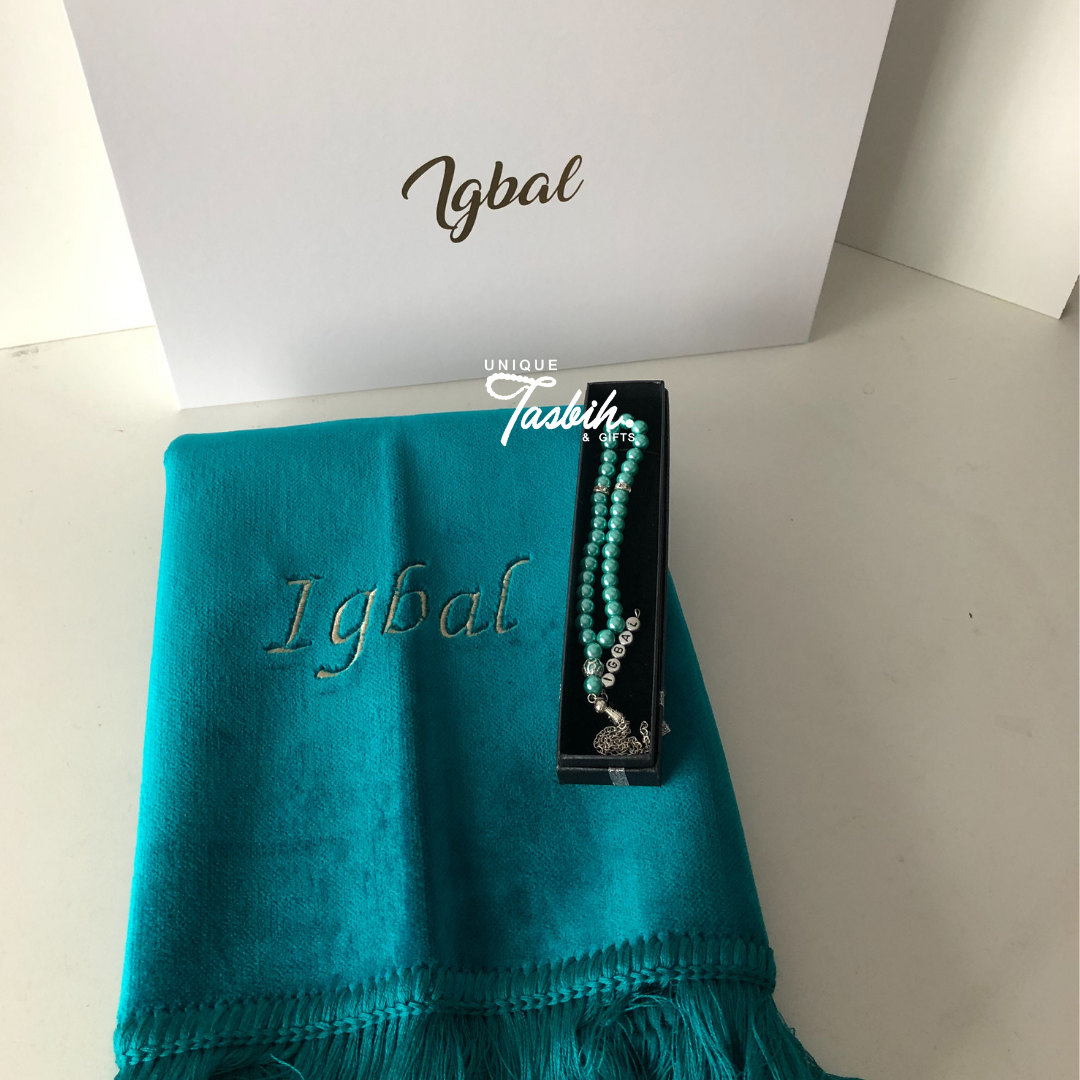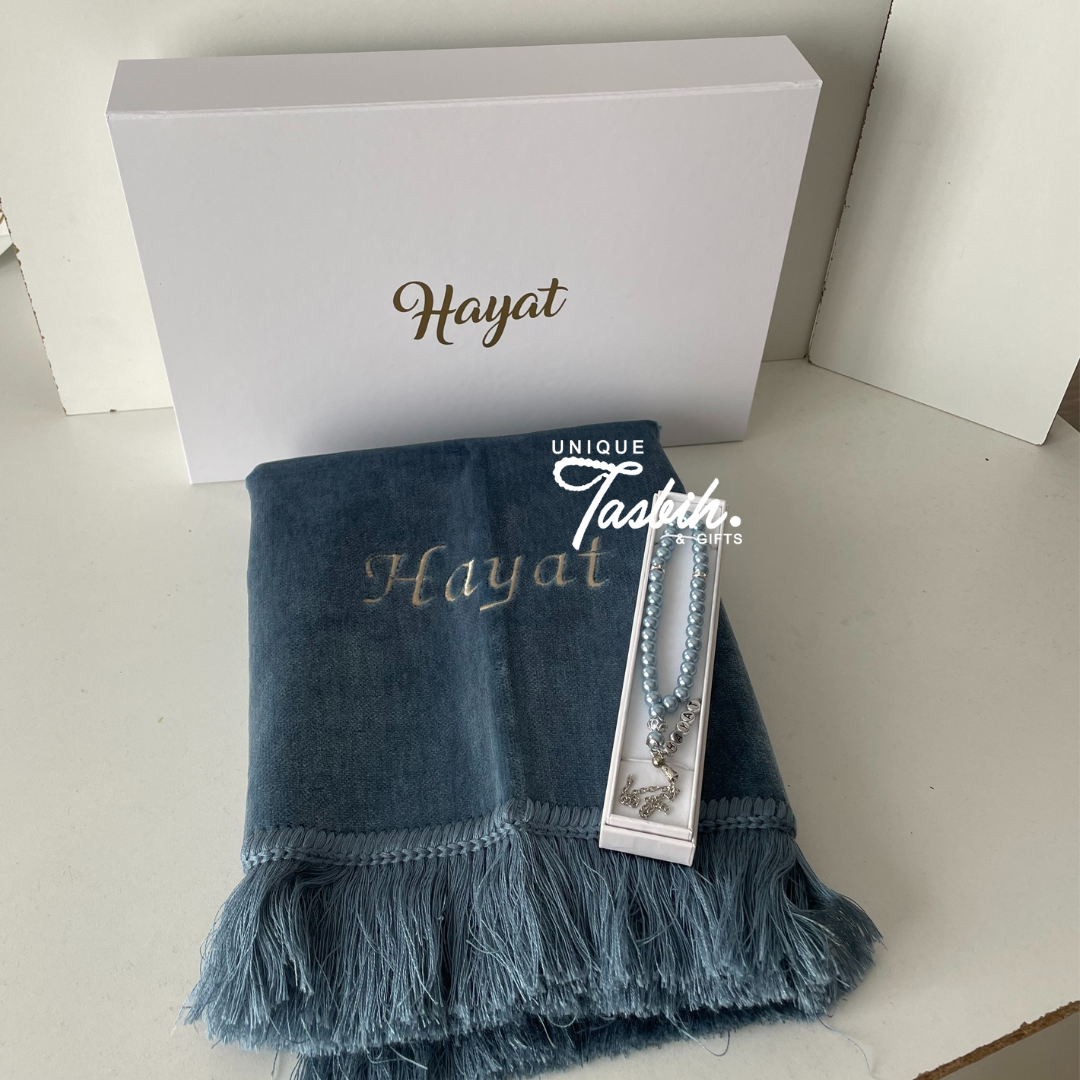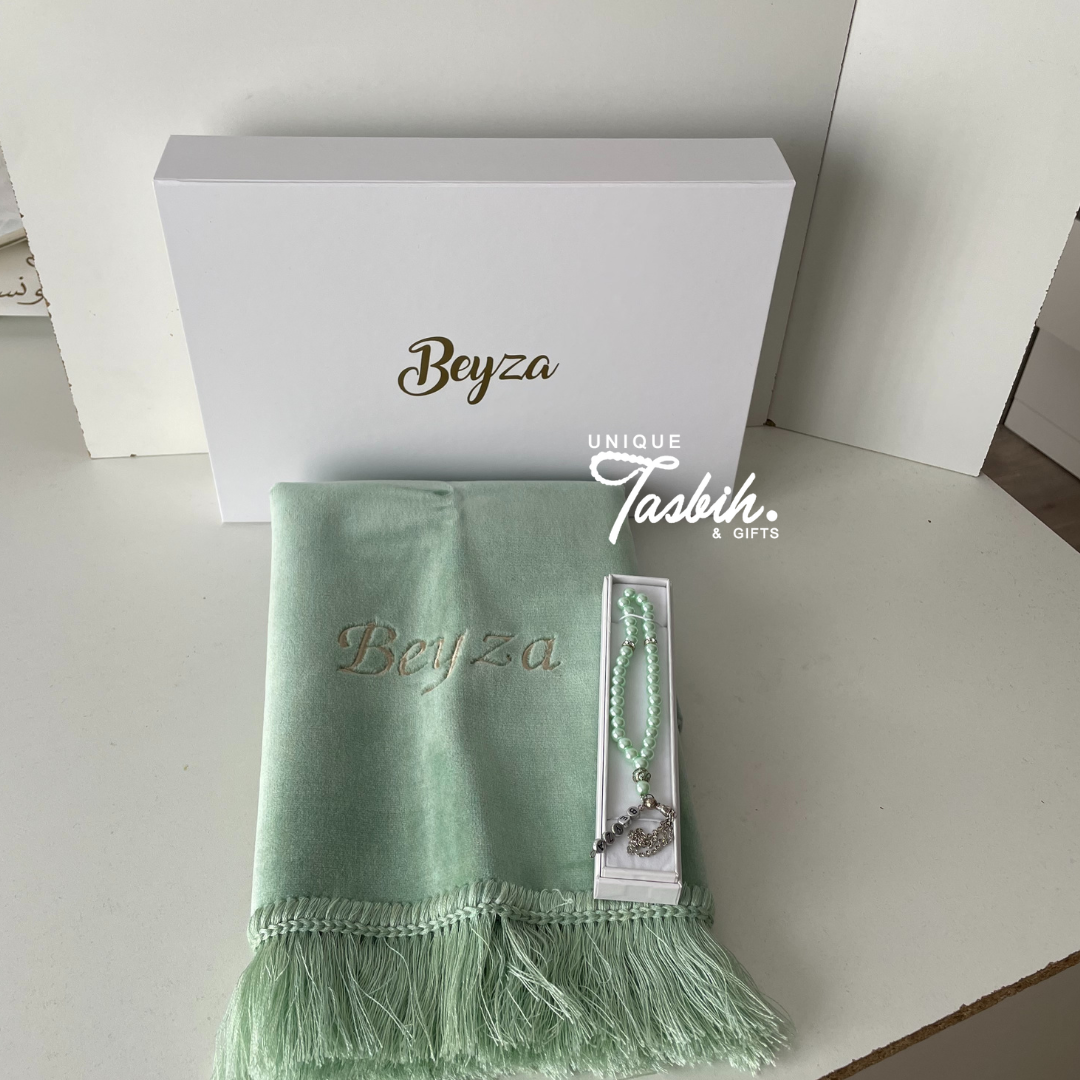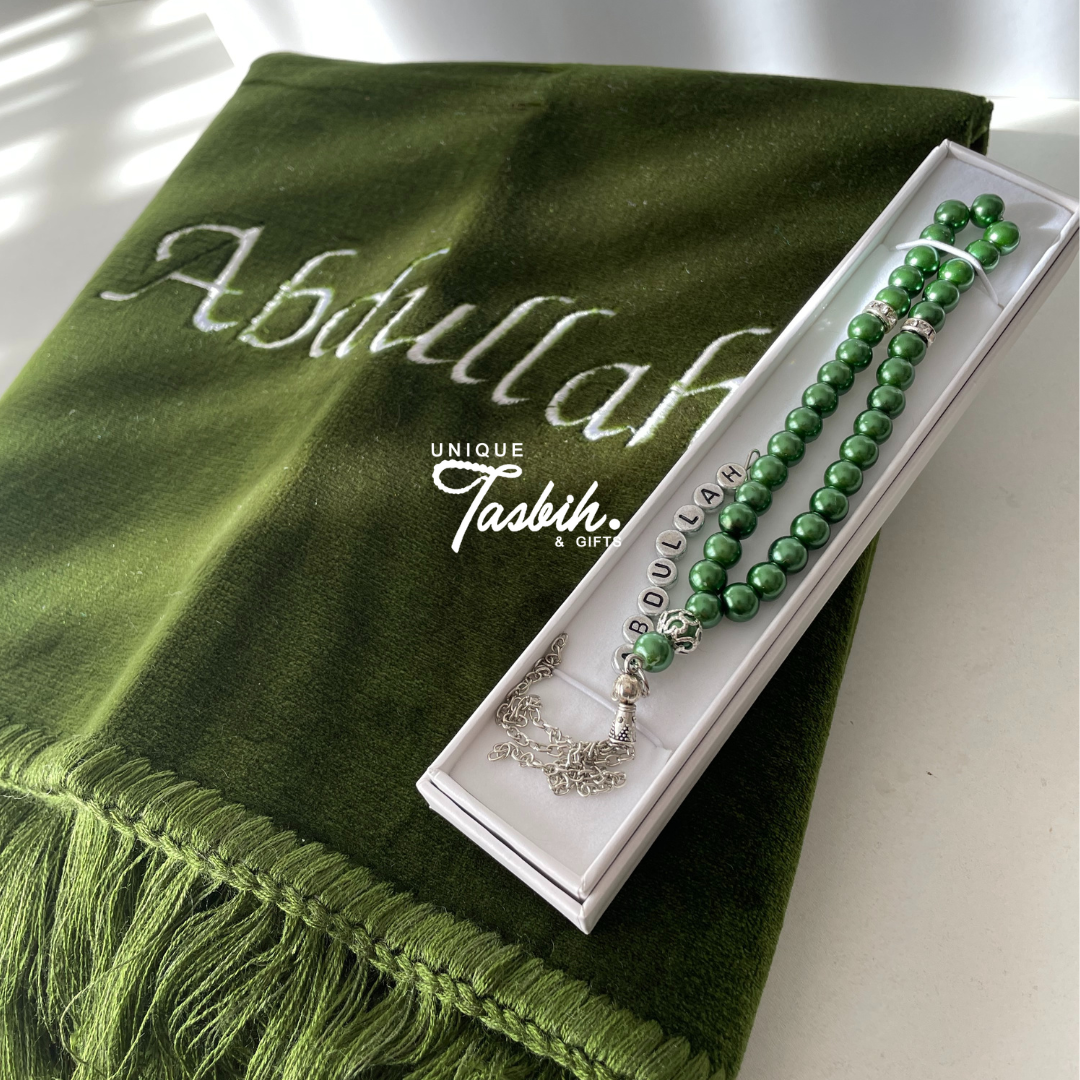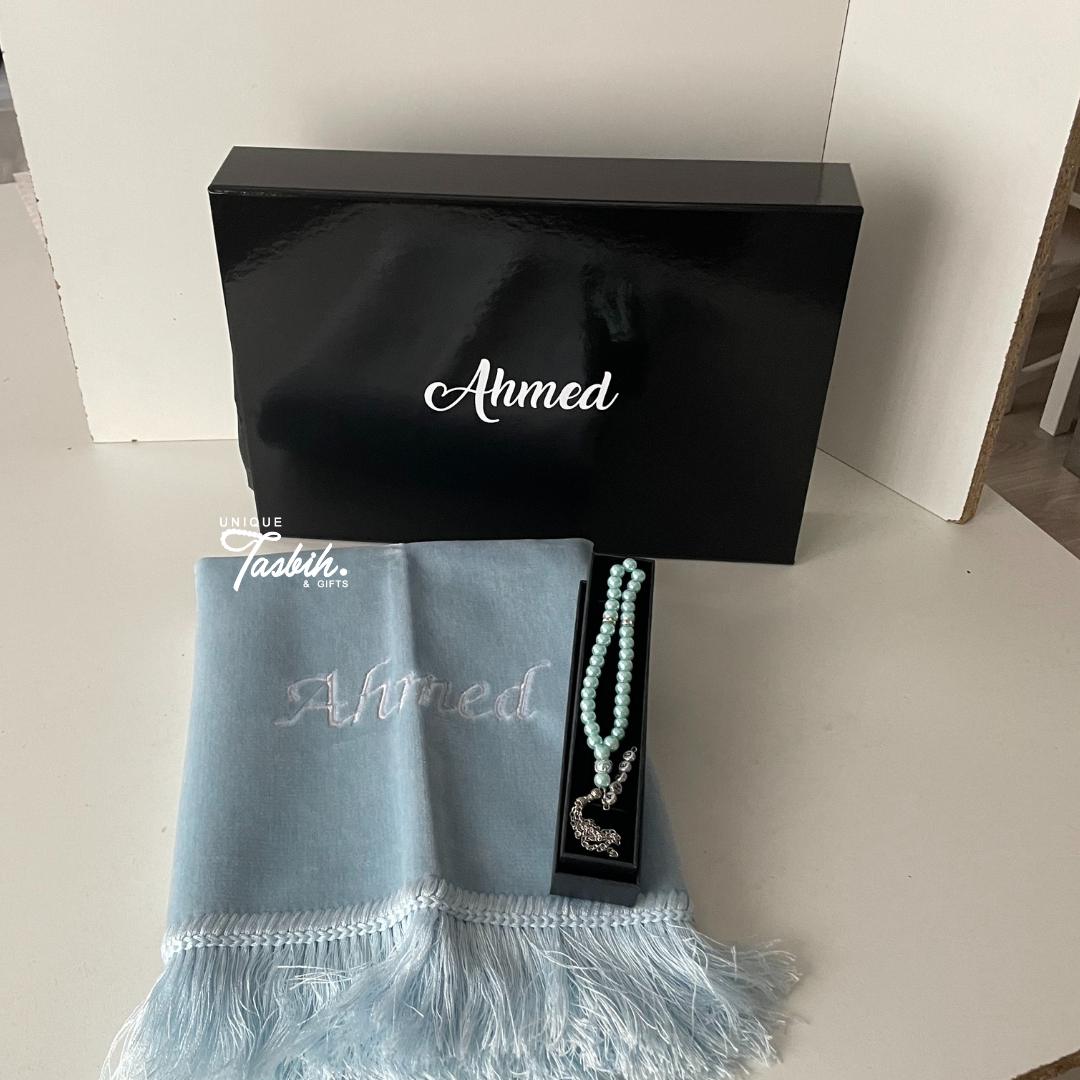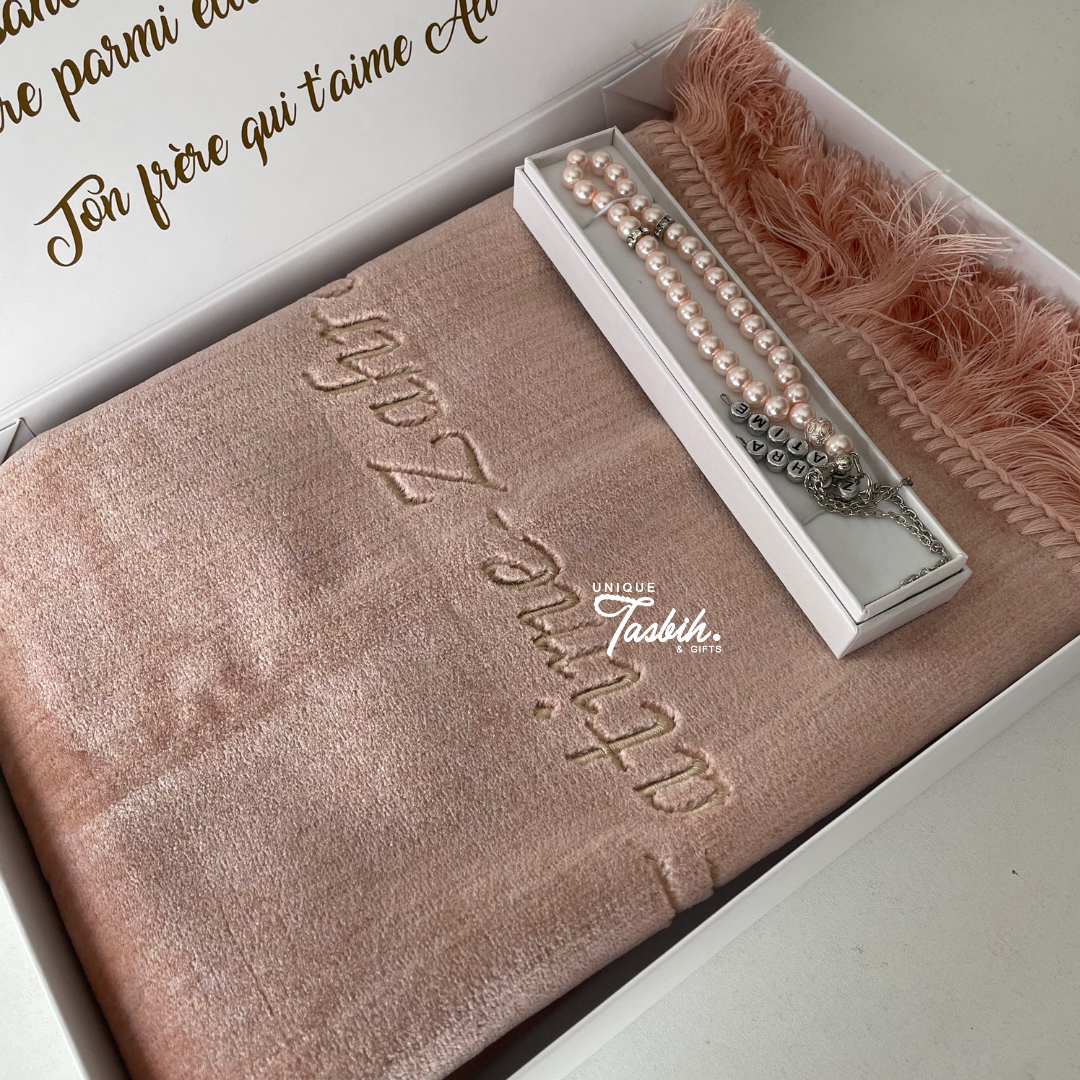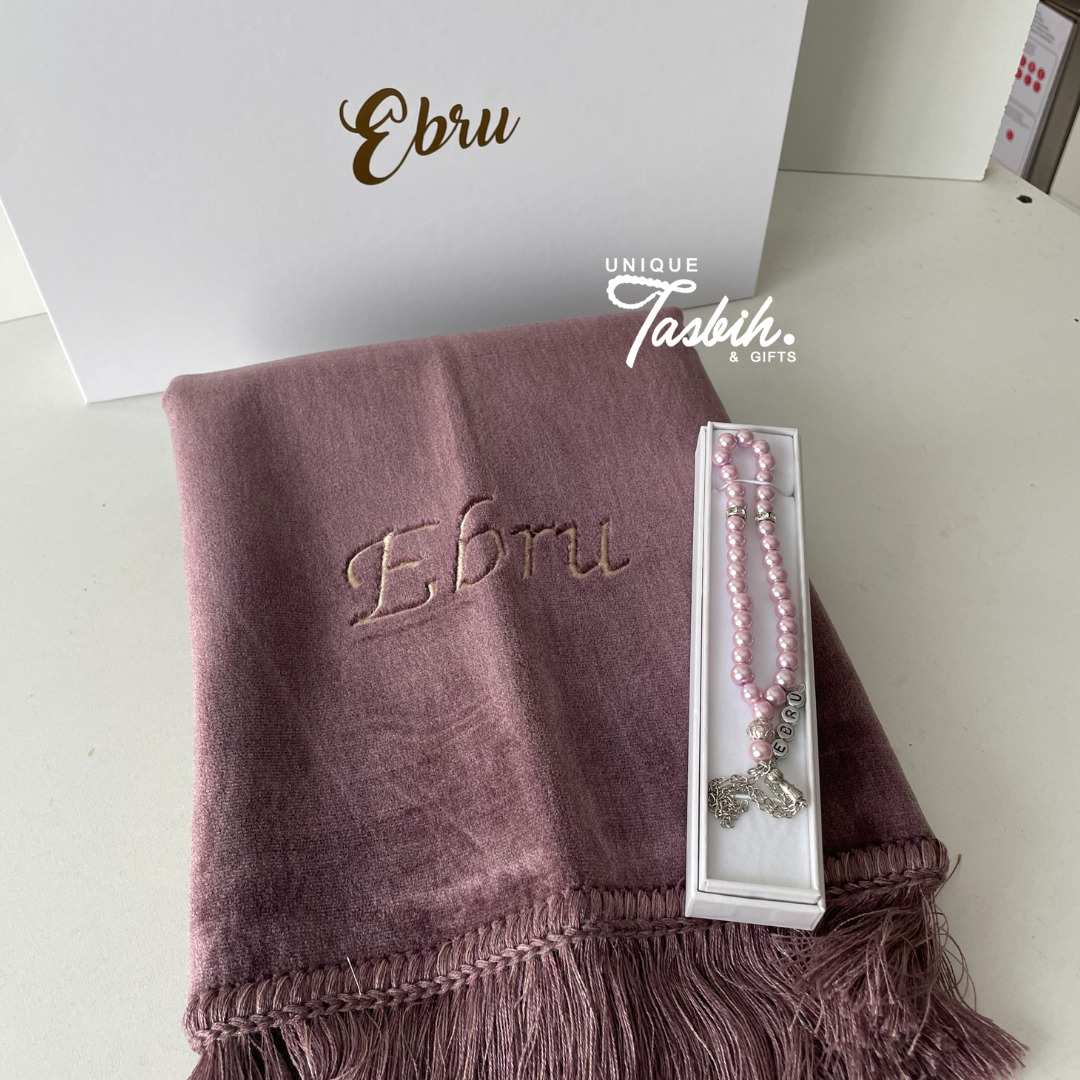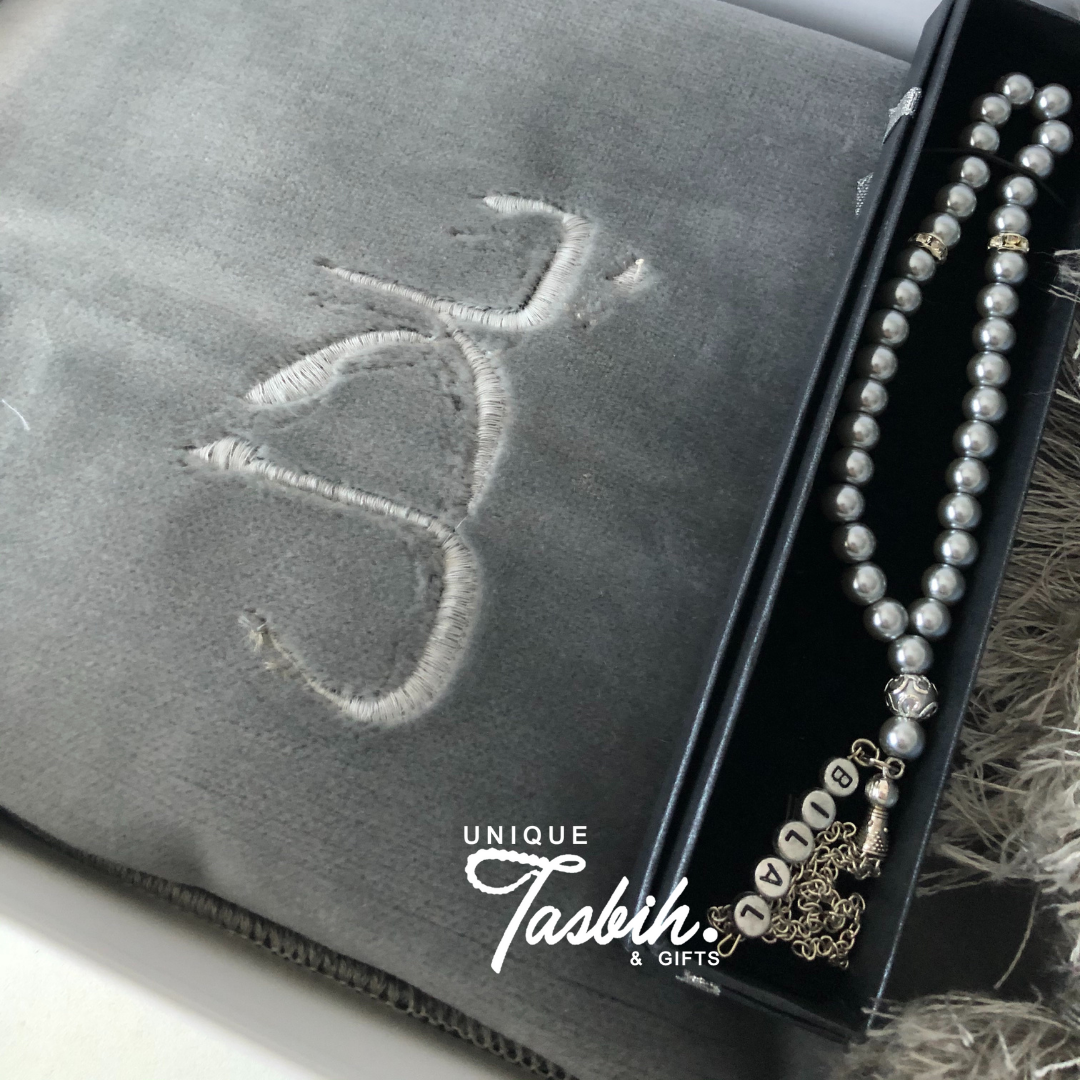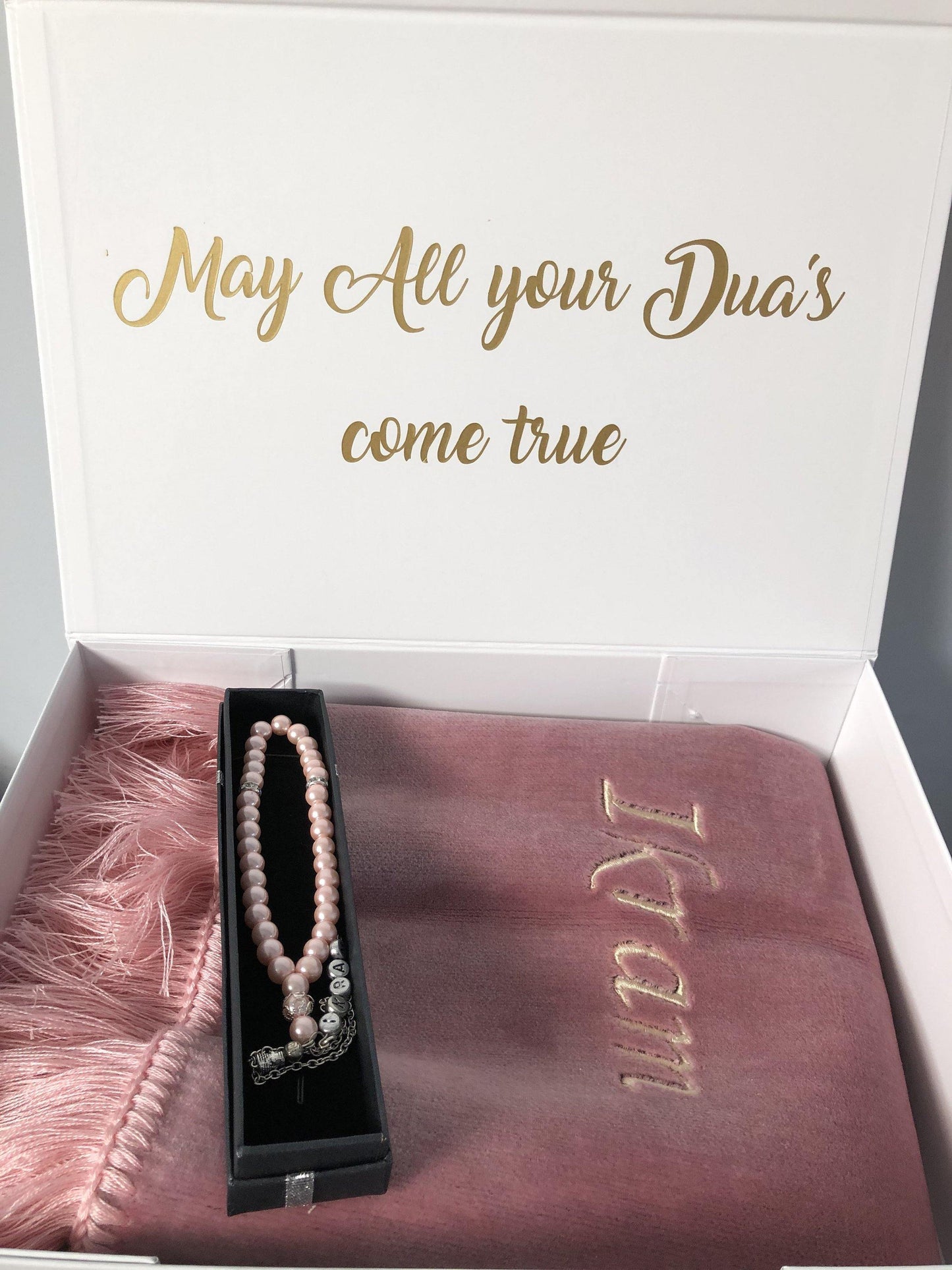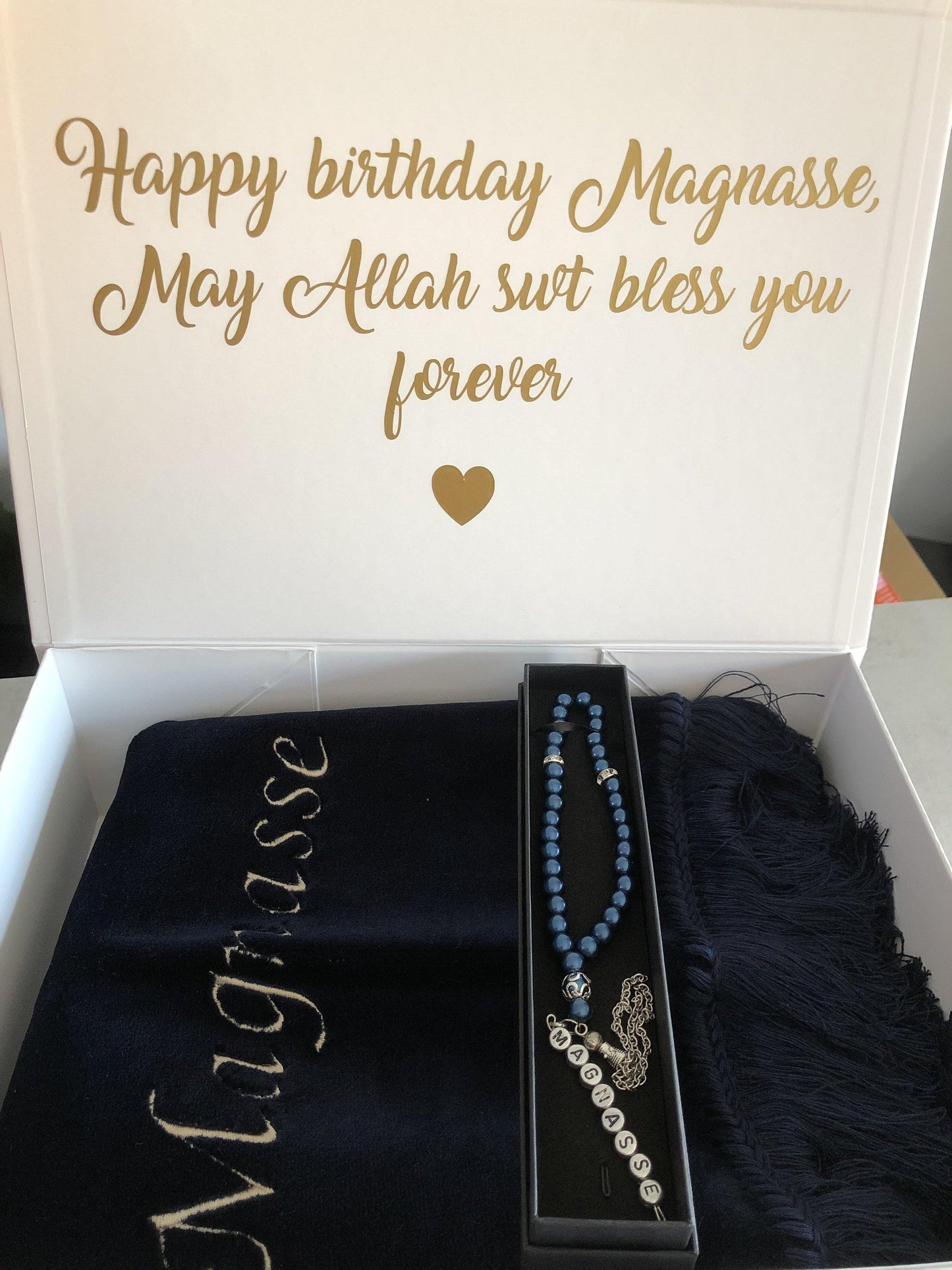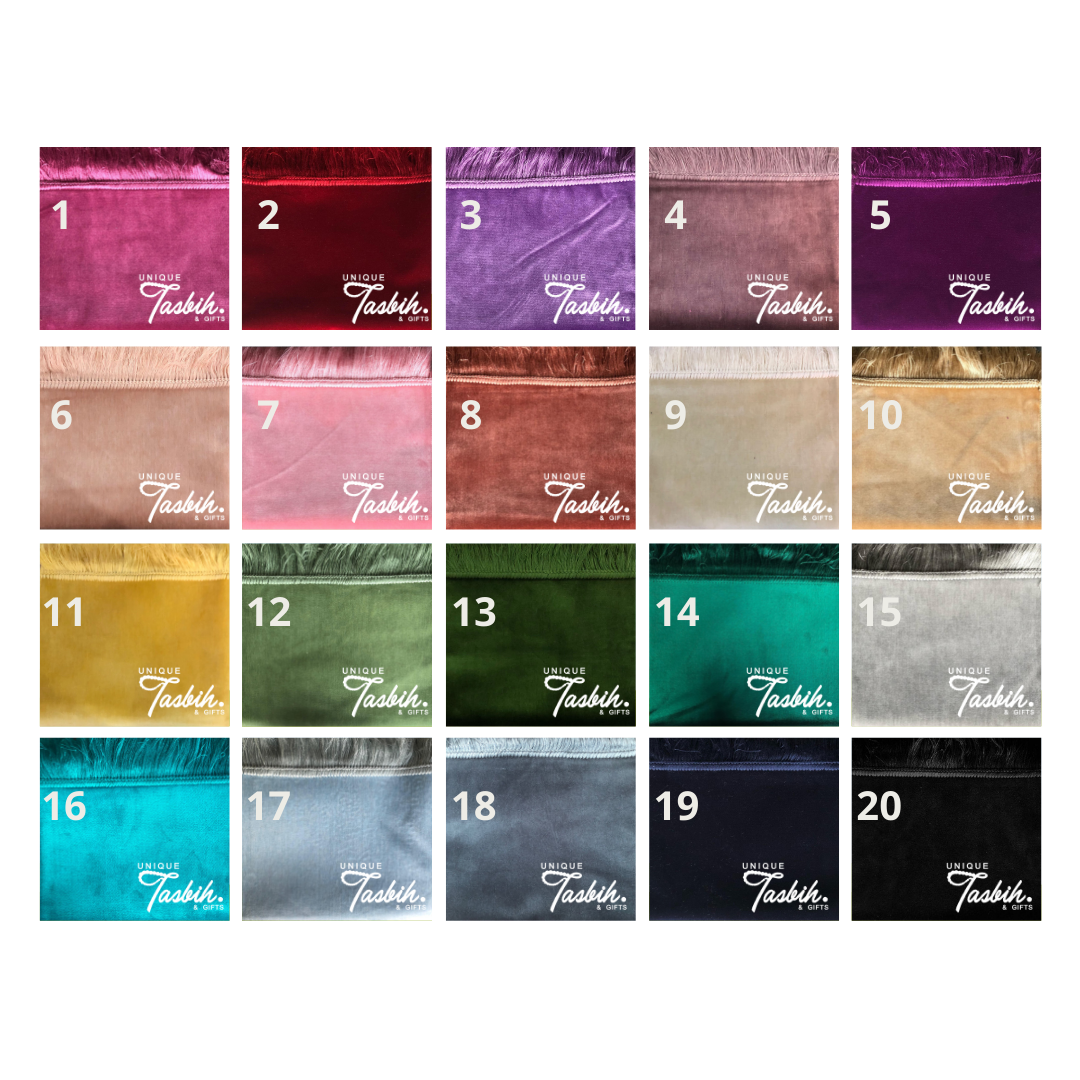 Top!
Super super blij mee! Hele goeie kwaliteit kwam snel binnen!! Mijn mama is er zo blij ze werd er zelfs emotioneel van omdat het zo mooi gemaakt is en gepersonaliseerd is! ❤️
Amazing
Subhanallah, I received such a beautiful box and prayermat, im really happy with my order.
May Allah reward you greatly
Wow
Heel snel bezorg, heel mooi ingepakt en zeer behulpzaam!!
Zeer mooi
Wauw.. wat een Service! İk had nog maar net besteld en ik had al een levering. Alles is zeer mooi ingepakt, topkwaliteit!! İk bestel zeker en vast terug! Dankjewel voor de goede Service❤️
Box qui fait son effet avec la personnalisation de la boîte
La broderie sublime le tapis et le tasbih nickel masahallah