Personalized Gift Box with Beard Products (Rug - Tasbih - Mug - Brush - Beard Products)
Regular price
Sale price
$87.00 USD
Unit price
per
Sale
Sold out
This Personalized Muslim Gift Set is the perfect way to show your special someone that you care. It includes a prayer rug, tasbih, and mug, all personalized with the name of your loved one, as well as a beard brush and comb and a special selection of beard care products. Each item is made with the highest quality materials, ensuring long-lasting durability and comfort.
The prayer rug is made of velvet fabric and is sized at 110x68 cm, with the name of the recipient placed at the bottom. The tasbih features 33 beads and zinc silver accents, and the mug is handmade with the best quality vinyl and high-quality ceramic. The beard products include 30ml of fragrance-free beard oil and beard wax.
This unique and personalized set is the perfect gift to give to someone special for Ramadan!

This Muslim Beard Gift Set Includes:

Prayer rug with name
Tasbih with name
Beard brush and comb with name
Coffee mug with name
Personalized giftbox
Details Prayer Rug: 

Size 110x68 cm
Velvet Fabric
Please Note: The name is placed at the bottom to avoid distractions during prayer. If you wish to have it in another place, please let us know. We do advise you not to put it where you place your head during sujood, as this might be considered a shirk.
Details Tasbih:

33 beads
Zync silver accents
Including Name
Details Brush:

Details Beard Product:

30ml beard oil
30ml beard wax
Fragrance-free
Details Mug: 
High-quality ceramic mug
Handmade with the best quality vinyl
Share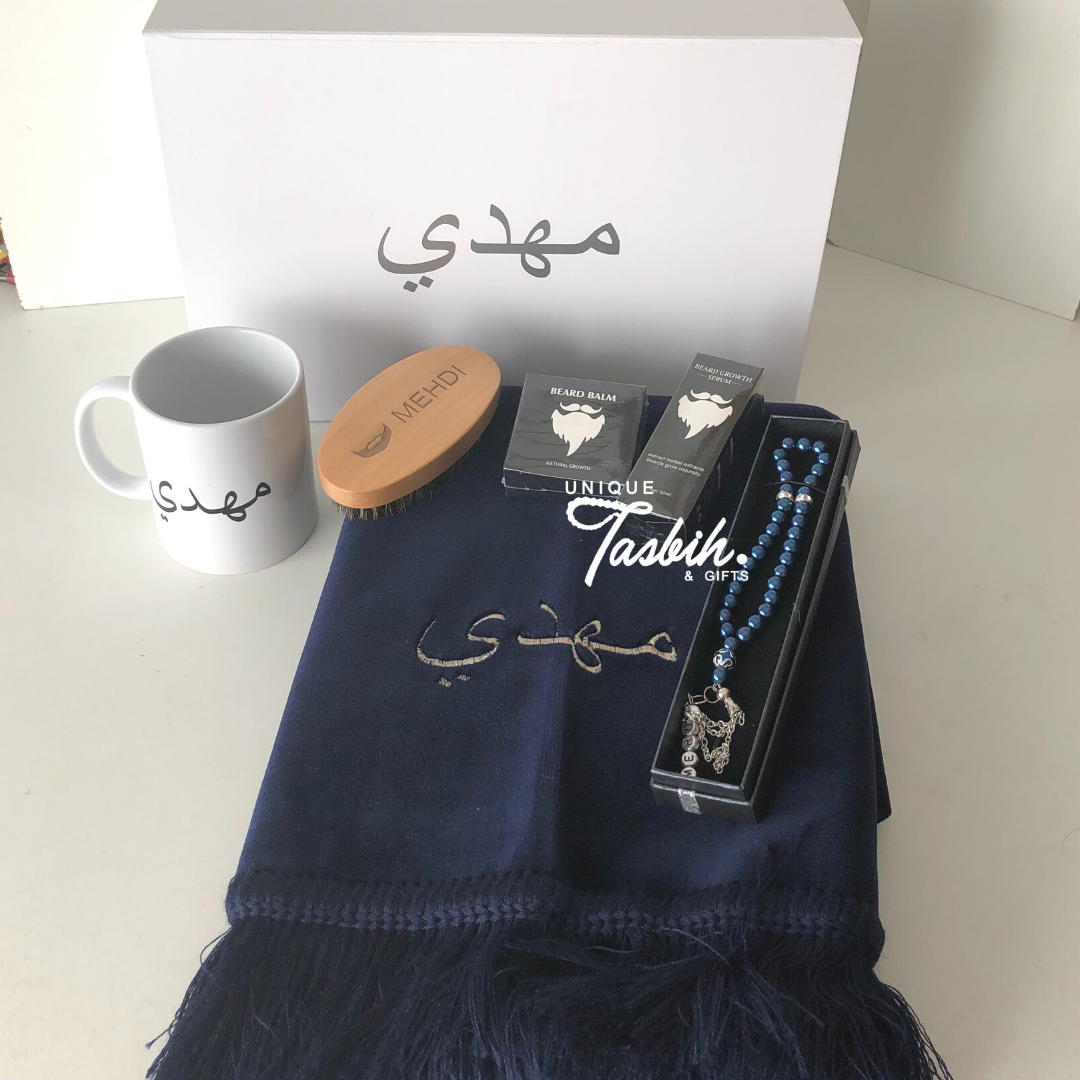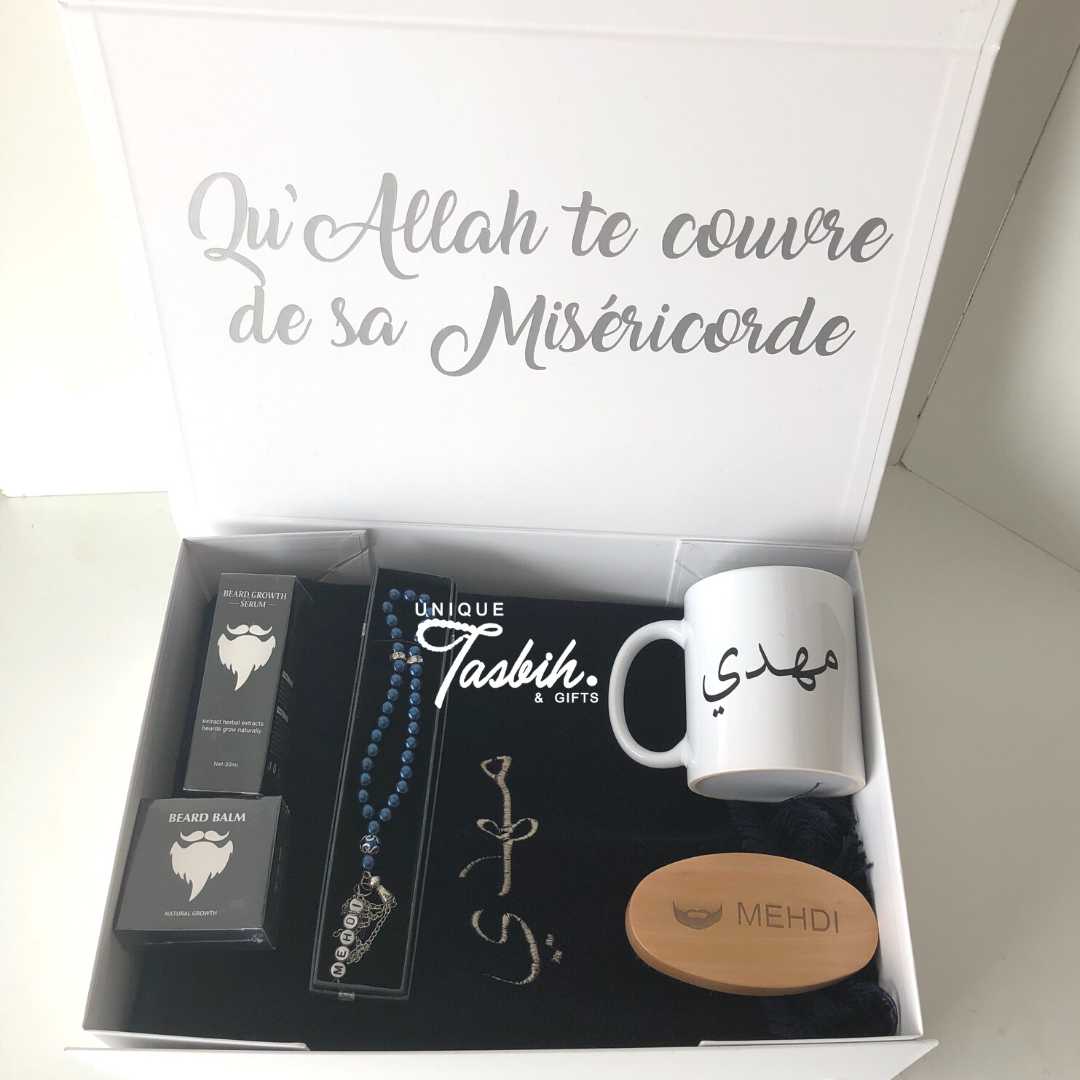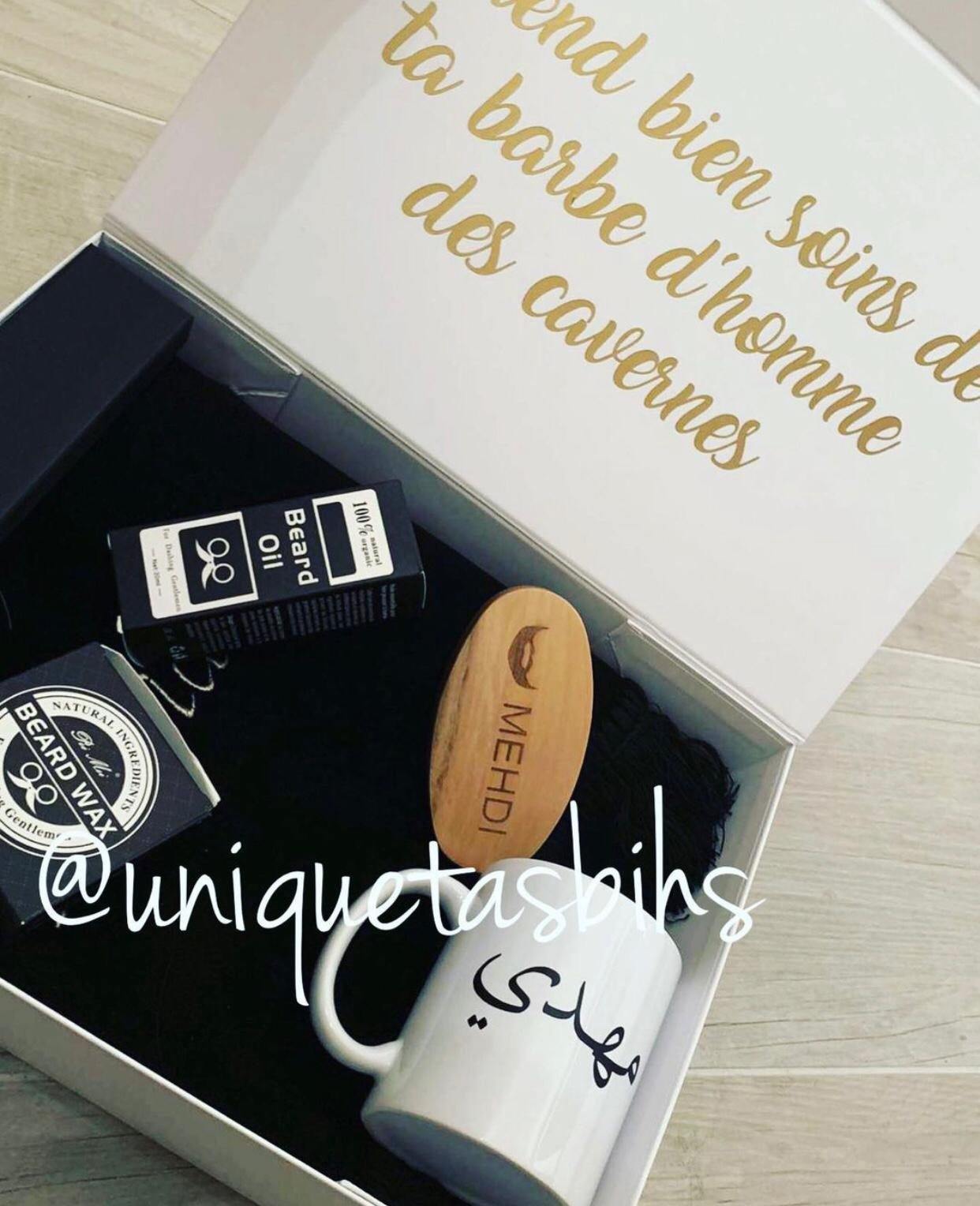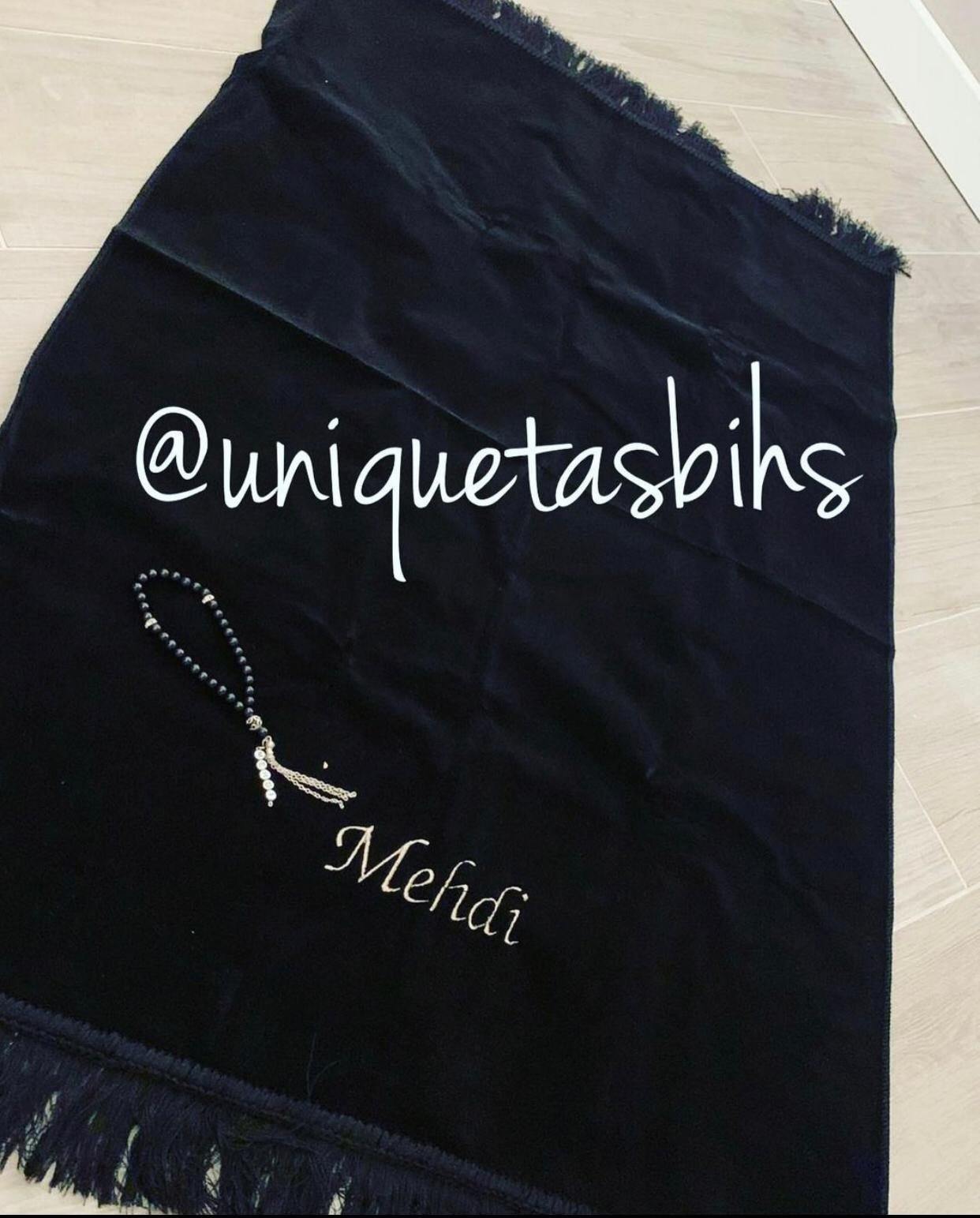 Recommande les yeux fermés, livraison rapide, objet de qualité.