Personalized Velvet Gift Set (Rug -Arabic Quran 12x17 - Tasbih)
Regular price
Sale price
$56.00 USD
Unit price
per
Sale
Sold out
This Personalized Velvet Gift Set is an exquisite and unique way to show your love and appreciation for someone special. It includes a soft velvet Quran with gold-edged pages, a prayer rug with their name, and a tasbih with 33 beads and zinc silver accents, all personalized with their name.
The prayer rug is made of high-quality velvet and measures 110x68 cm, making it comfortable to use during prayers. The tasbih is perfect for keeping track of dhikr and has a beautiful design. The Quran is 12x17 cm in size, with Uthmani calligraphy and Hafs edition Arabic diacritics.
This Personalized Velvet Gift Set is ideal for Ramadan, Hadj, Umrah, or any other special occasion, and is sure to be treasured for years to come. 
This Set Includes:
Velvet Quran
Prayer rug with name
Tasbih with name
Details Prayer Rug: 
Size 110x68 cm
Velvet Fabric 
Please Note: The name is placed at the bottom to avoid distractions during prayer. If you wish to have it in another place, please let us know. We do advise you not to put it where you place your head during sujood, as this might be considered a shirk.
Details Tasbih:

33 beads

Zync silver accents

Including Name
Details Quran:

Velvet Quran

Pages with gold sides

Size12x17 cm

Arabic - Uthmani Calligraphy Hafs Edition Arabic Diacritics / Tashkeel
Share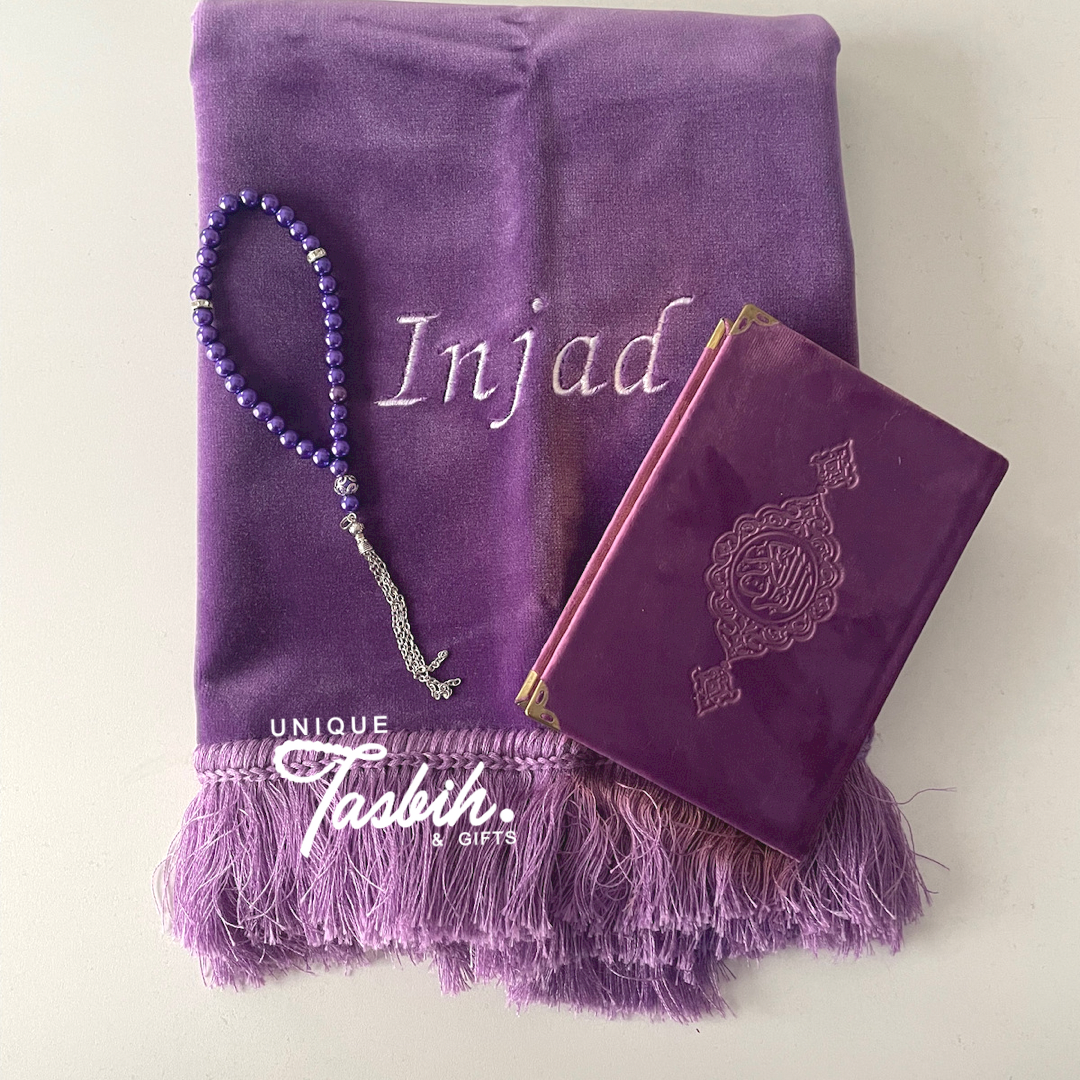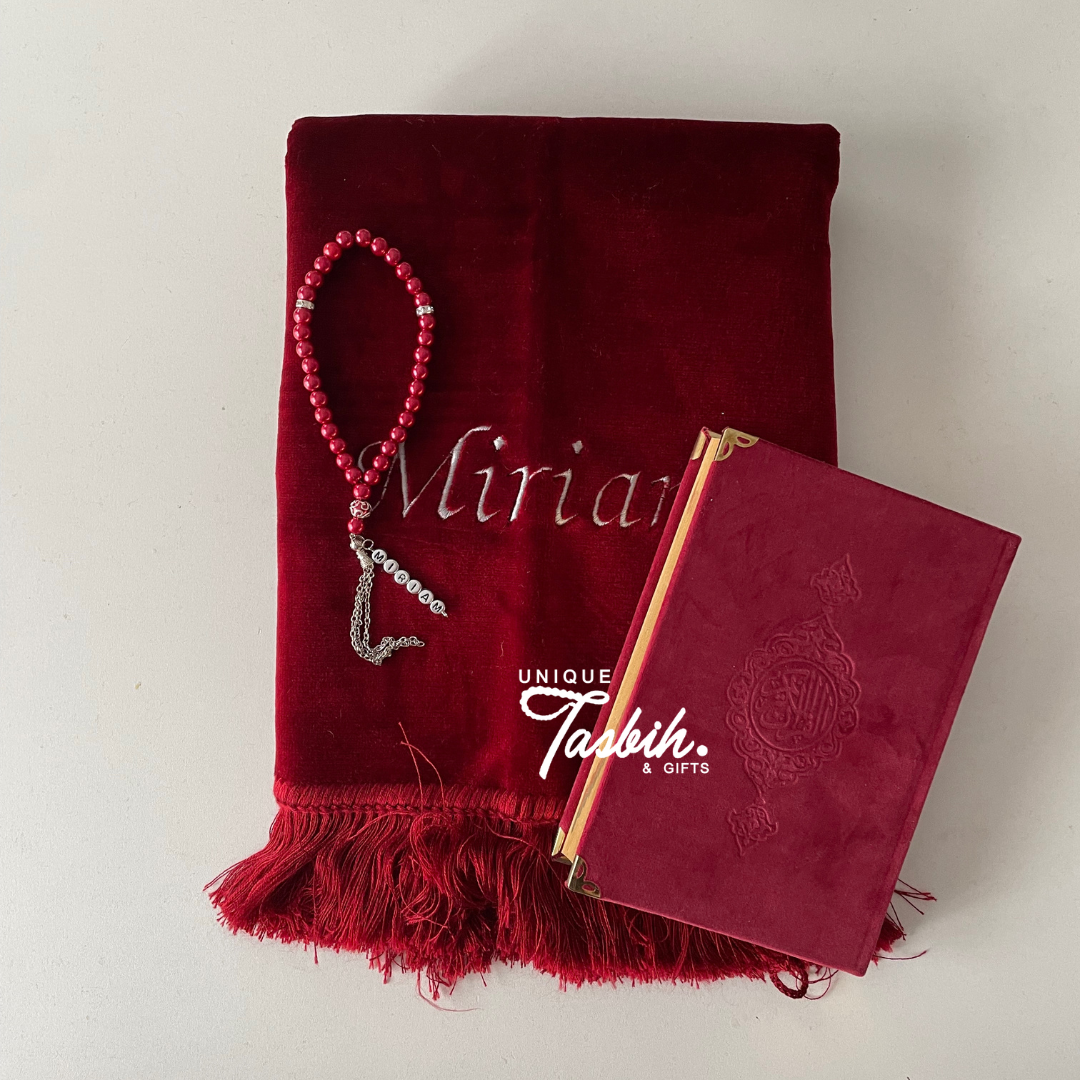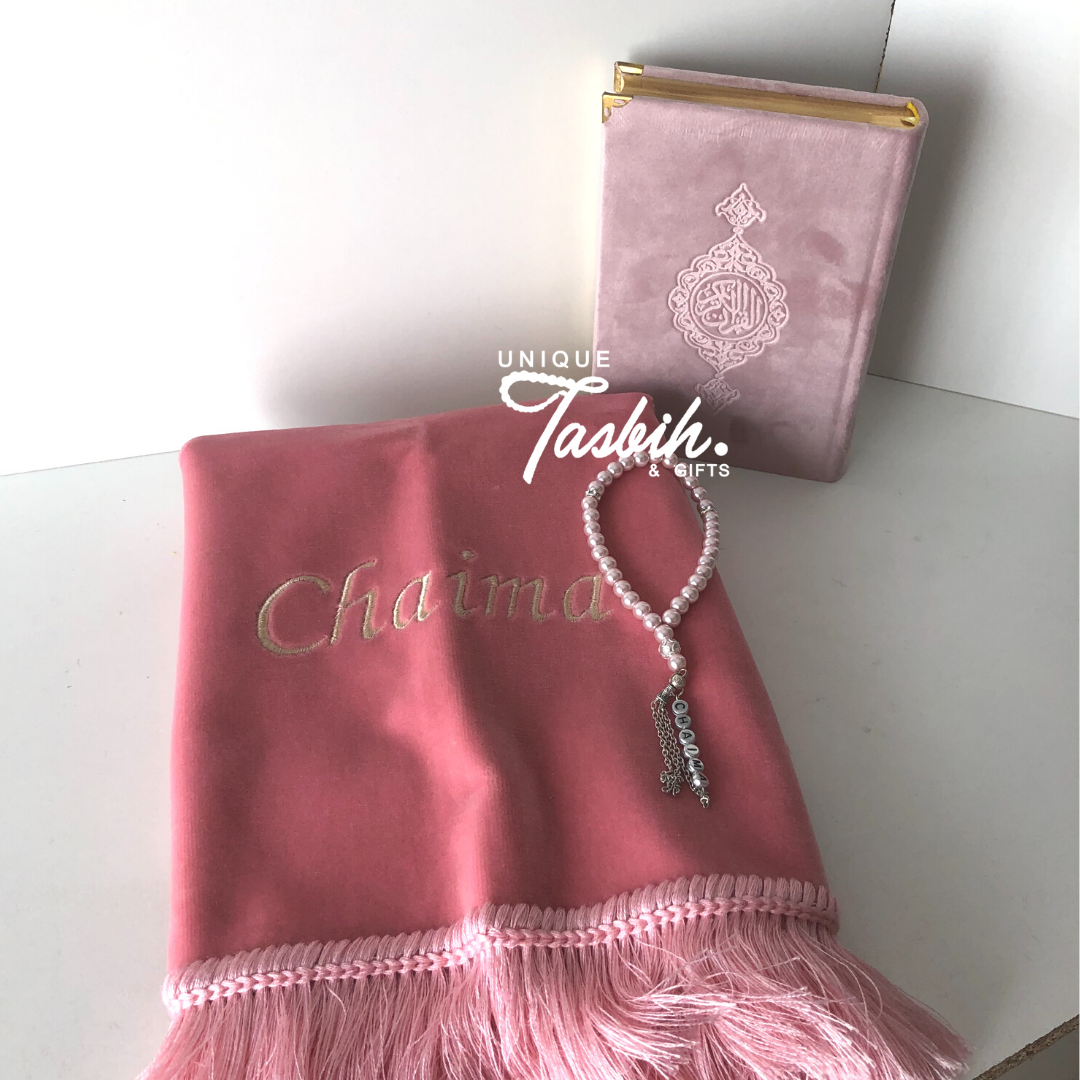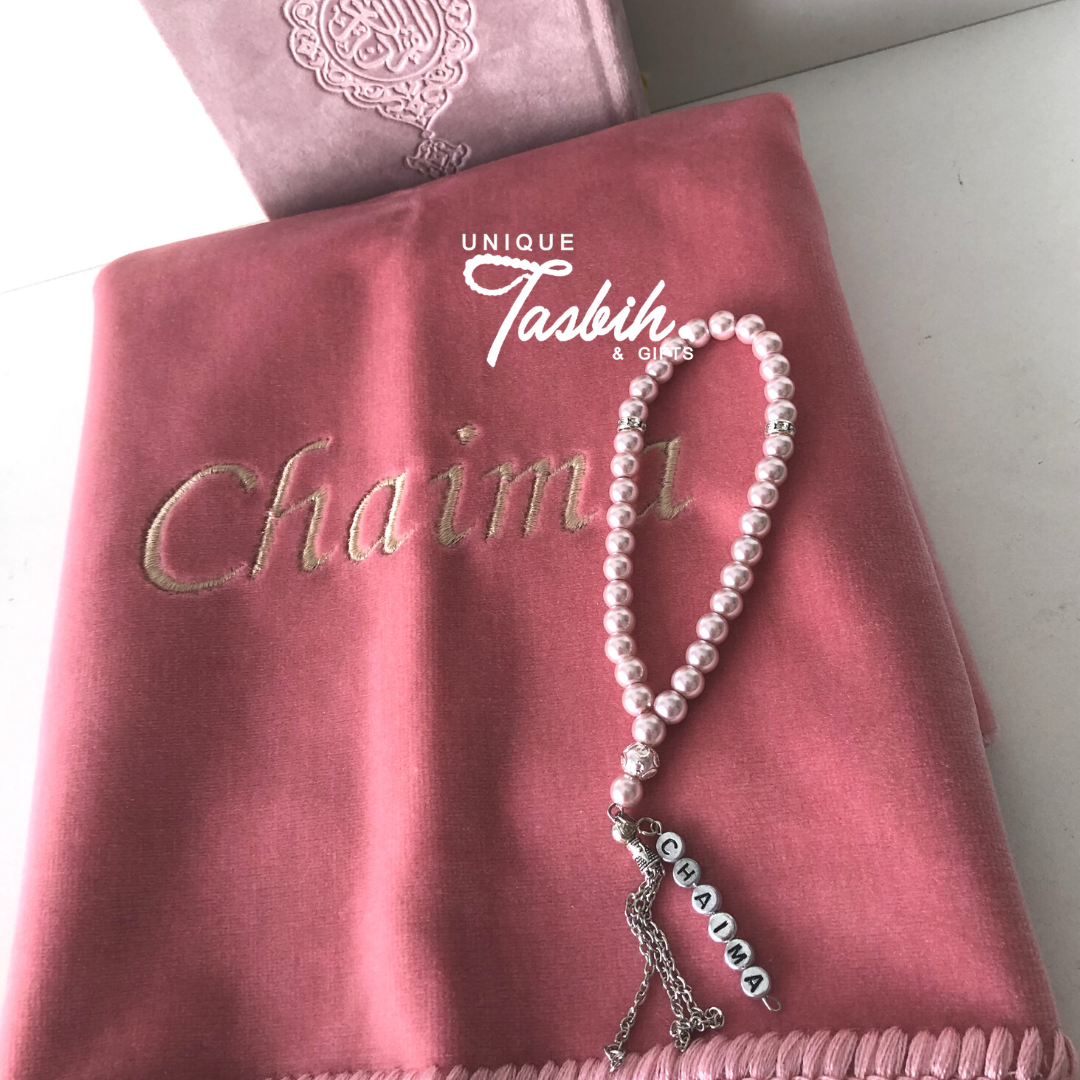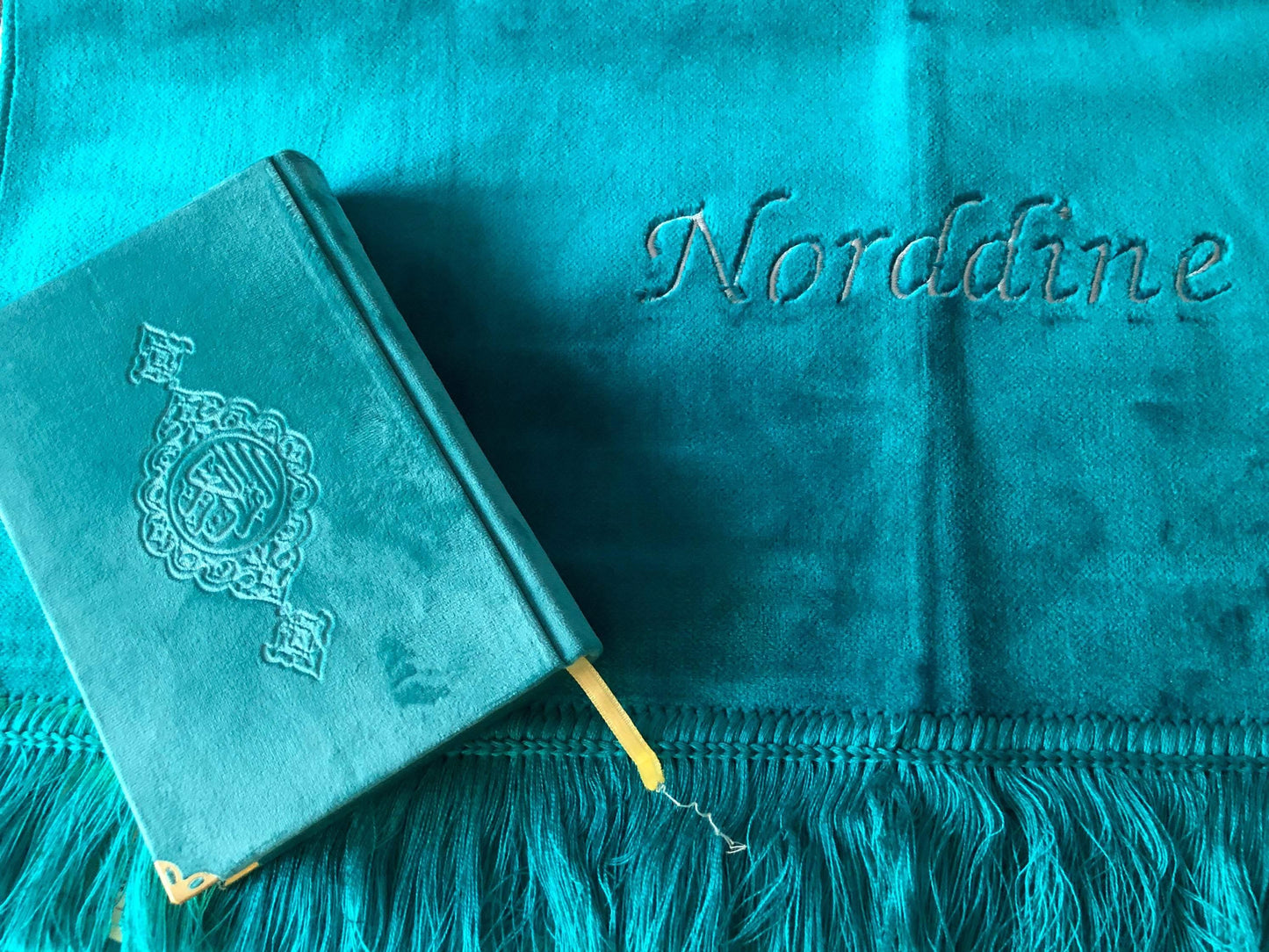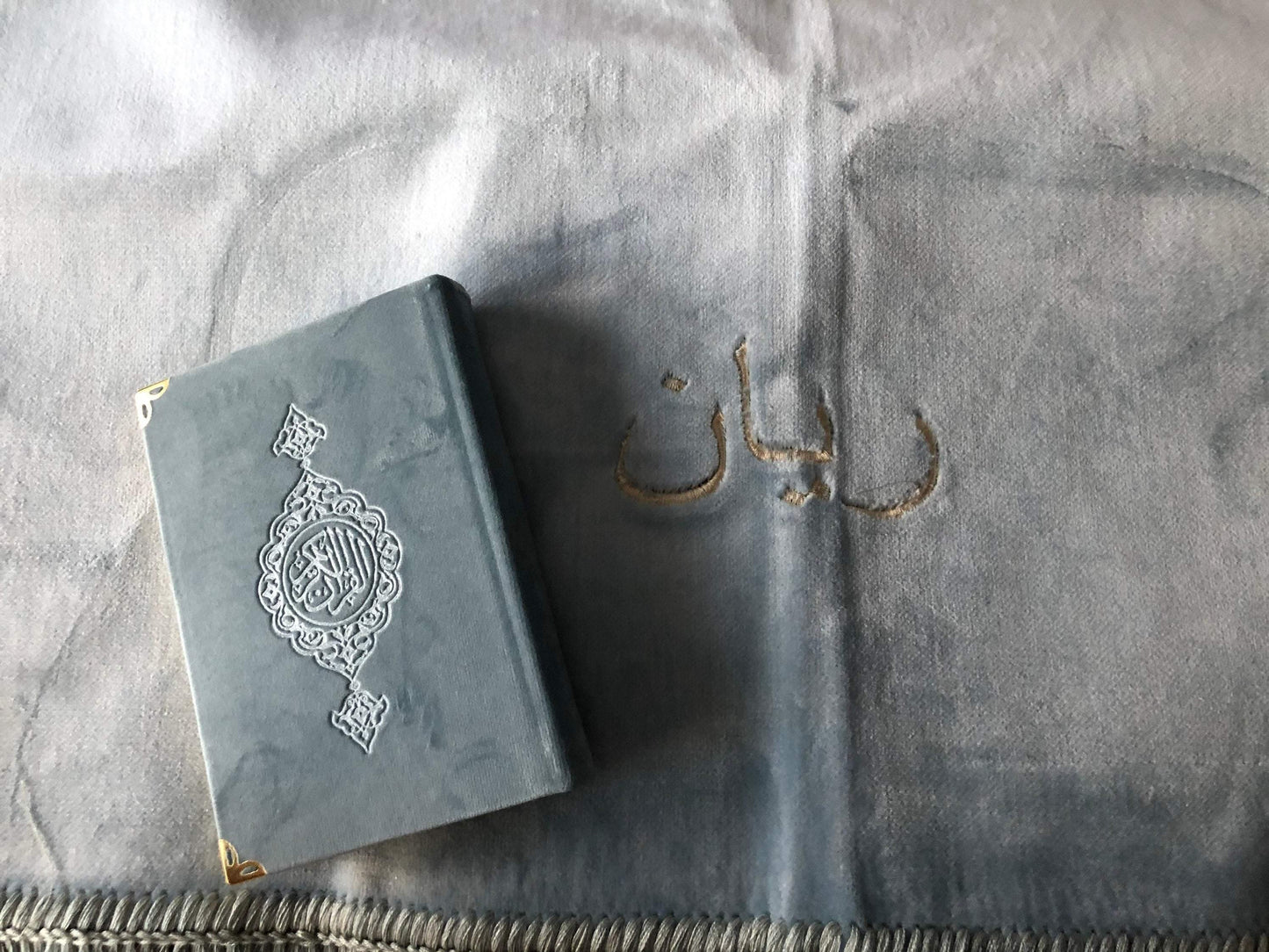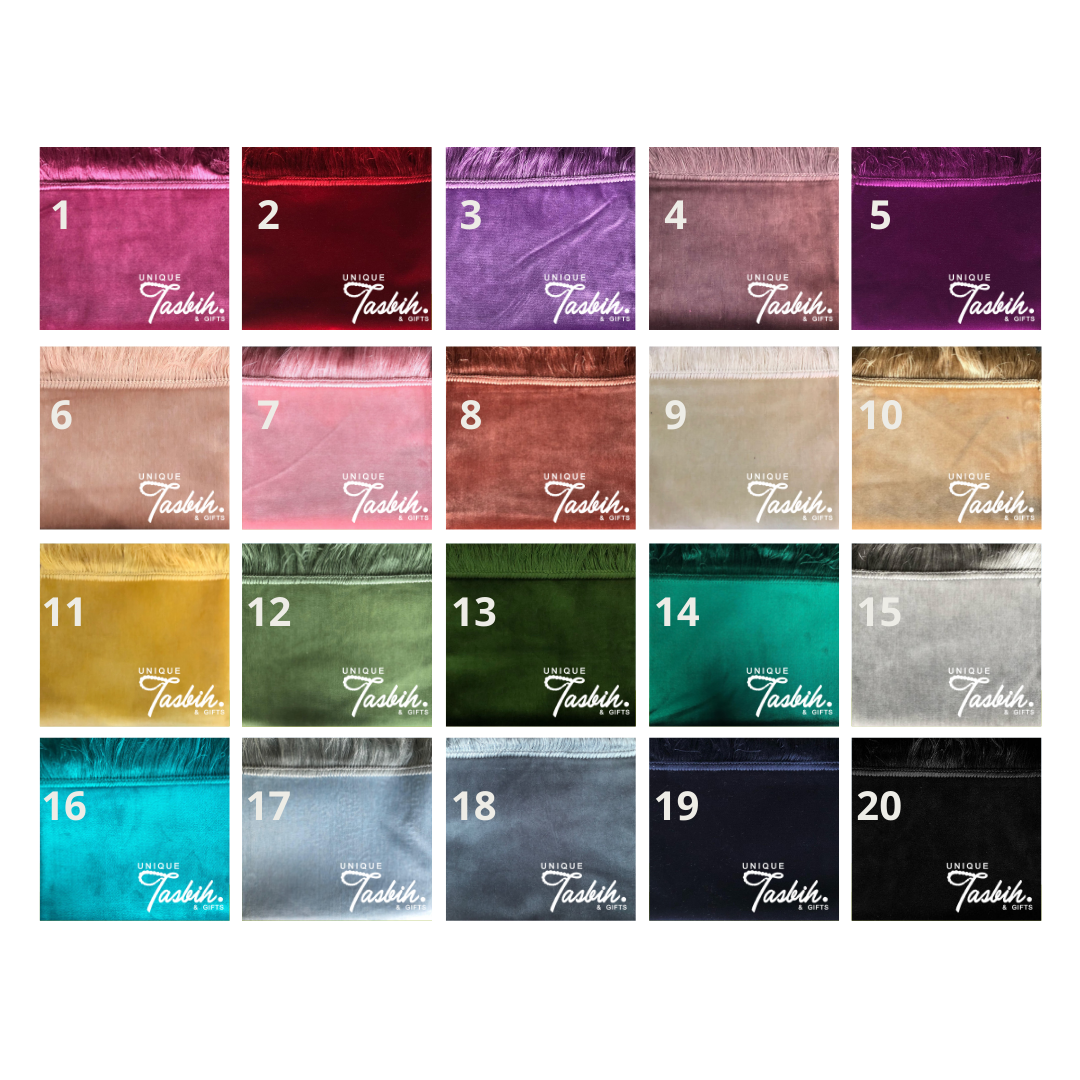 Incroyable !
Cela fait déjà deux fois que je commande l'ensemble pour l'offrir en cadeau et j'en suis toujours autant ravie. La matière et les couleurs sont parfaites. De plus, l'envoi est rapide et la gérante est incroyablement gentille. Merci beaucoup !
Je suis ravie !
L'ensemble est aussi beau que je l'espèrais ! Tout est de très bonne qualité et ce que j'ai reçu correspond totalement aux photos et à la description. De plus, l'envoi a été super rapide et la gérante très aimable. Je recommande à 100% !